BUILT ON A CODE OF ETHICS
Electrical Repairs from Trustworthy Electricians
The story behind our success that gets us excited
90% of our client-base are returning customers.  Then they refer their friends and family.  We are honored in their confidence in what we do.   And we strive to excide and excel on all projects.  
2020
Still going strong during COVID. We are working safely in providing 24 hour electrical services to customers and businesses. Thank you to our amazing customers for supporting us.
2015
Partnered & worked with large established companies with a great reputation such as Wernert Builders & Construction Company,
R. W. Remodeling and more.
2012
With a 90% returning customer rate, we expanded to hire additional licensed and bonded electricians working on commercial and residential projects.
2007
Established and opened the doors as a licensed electrician servicing the Bridgeport, Connecticut & surrounding communities.
At Vital Electrical Systems, we know what it takes to keep you, our customer, happy and satisfied. We pride ourselves on being a team that provides 24/7 rapid response to all of your electrical emergency house calls.  We are highly skilled professionals and friendly electricians.  
This is our story. And we are happy to build your story of electrical & energy efficient living.
Some of Our Trusted Partnerships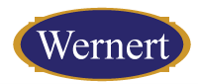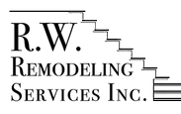 We're on call 24/7 to react promptly to your electrical problems. We are ready to serve you.